[alignfull class="container grey-bg quotebox"]
[testimonial_view id="1″]
[/alignfull]



I'm writing this letter to express my sincere thanks and appreciation to Rob, Jose and Diversified Marine Services Inc., in Annapolis, Maryland for the attention they gave us, their response time to our customer, and the professionalism shown with respect to some recent boat repairs. We had a very important time sensitive job that needed to be done for a VIP customer in Annapolis and were at the Lauderdale Boat Show. Rob & Jose dropped what they were doing to accommodate us and get the customer what they needed to get out on the water this past weekend.
---
I have worked with Rob and the Diversified team on many issues concerning my 65 tayana. Just recently they knew that I was out of town and when we had blowing snow Rob sent someone by to just eyeball my deck and they brushed off the snow,,, this is the kind of top notch service that makes them the people that I go back to time and time again,,
---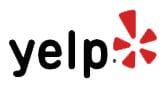 My experience in dealing with service providers in the boating industry has been highly variable in terms of performance and customer service. Diversified Marine Services was the first service provider that not only excelled in terms of performance, but equally important they were exceptional in terms of estimating the job, providing a realistic schedule, delivering excellent performance on schedule and keeping me informed all along the way. My personal interactions with Rob and Jose were extremely professional. They completely understood my needs and they met them completely at a fair price. They were able to perform so well because they have built a quality management system unlike any I have encountered in this industry. Based on my interactions, they are a true benchmark company for the marine services industry.