Reviews & Testimonials
Kyle Blakely
I just wanted to take a minute to thank the Diversified Marine team on the work they did for me over the summer and this fall on my Formula 240. Getting into boat ownership was stressful enough – and it's even more stressful when the "money-pit" stereotype of a boat starts to inevitably come through. Luckily for me I decided to work with Diversified on my boats' needs – some cosmetic / for-fun, some necessary such as electrical work. I can't speak enough to how blown away I've been by the professionalism, quick-communication, and care from your team. Throughout the… whole process – especially the installation of my MTK Monster Tower – the Diversified team treated my boat as if it was their boat. It was unbelievable some of the messages I received from Matt Jones on how much he (and his team) legitimately cared to get the job done right. I could not be happier with my experience. Thank you! Read more "Kyle Blakely"
Kyle Blakely
Hayden Cochran
Your service is the best I have ever experienced. Your work is timely, well documented and your customer communications are outstanding. Here I am in Grenada waiting for the yard to move my jack stands. We were told they would be moved at 7 am Monday. It's 830 and we are checking on the request. Now we find out that maybe later today someone can move them. This is more typical of yacht yard services. Poor communication and zero follow up and never on time. This is not the case with Diversified. Your work is amazing on all levels. Thank… you very much for taking care of TRIL. I really appreciate it. Read more "Hayden Cochran"
Hayden Cochran
Albert Bossar
As we approach launch, I just wanted to say that I appreciated the professionalism from the entire DMS team that worked with us to get Allegiant ready to take on sailing season. Though we still have work to do, Diversified helped us address key systems to ensure the crew's safety and hopefully enjoy a full season. It was definitely more than we expected, more than I could tackle, and we couldn't have compressed it into the timeline without the support. I'd prefer only to trust Allegiant work to Diversified. I passed along similar words to Rod Jabin's as often good… work gets unmentioned. Once again, thank you and we'll see you in the fall. Read more "Albert Bossar"
Albert Bossar
John Carroll
Just wanted to thank you for your work and am very glad to be doing business with you all. Tyler came to my boat yesterday and called and spent a good deal of time explaining things to me and going over things in detail. Sounds like a great guy. Thanks again, and for a guy who knows nothing about boats or engines… I feel much better having you all to keep me afloat.
John Carroll
Keith Schomig
I very much appreciate all of the work you and your crew undertook in helping restore Paikea to better-than-new condition. Your professionalism, communication, and work ethic was beyond impressive, and I never had to worry about the outcome of each step of the project. I was particularly pleased with your crew's uncanny ability to identify problems – and solutions – before I even discovered the issue. Moreover, the update photos and Facebook posts kept me abreast of each detail even when I could not inspect the boat in person. i can assure you that I will recommend Diversified with high… praise to my many boating friends and neighbors! Read more "Keith Schomig"
Keith Schomig
Jack Heffner
S&J Yachts and I would like to thank you all for getting the job done in time. The customers appear to be very happy with both the quality of the work and the way it was handled. We too are very pleased with the workmanship and the way your people handled a very difficult situation.  Please extend a big thank you to your whole team. We look forward to working with you again.
Jack Heffner
Terry & Leslie Byrne
I have Selene 48′ trawler. The Taiwanese carpenters are hard to match. But, I think Matt may just have given them some competition. He took a sample of our drawer front and matched it to perfection. That wasn't an easy task with all the fine detail. He was even able to match the Ebony inlay on the cabinet top. His measurements were perfect and the cabinet fits beautifully. You know how…boats have more angles than geometry. We had a time deadline of heading South. Matt made that deadline, working nights and weekends. He managed to get it completed right on… time. I have loved all the new storage this cabinet has given me for the galley. There is lots of space remaining to maneuver the passage from the saloon to the pilot house because of Matt's careful calculations. I highly recommend Matt for any fine cabinetry work you need done. [He] does superior work. Selene is a top of the line trawler, so only the best would do. The job is perfect. I required a lot of special dimensions to meet my storage needs for the galley. Every need has been met. M/V Orient Moon. Read more "Terry & Leslie Byrne"
Terry & Leslie Byrne
Robert F.
I have been a boater all my life and a boat owner for several decades. My biggest complaint about service – nobody does what they say they are going to do, when they say they are going to do it, for the cost of the quote. In the boating service industry this is an epidemic. I started working with DMS seeking a quote to repair a leaking fuel tank. Jose was my contact person. Jose and his team went above and beyond to get me information about how to replace the tank properly. I ended up going with a repair… instead, but called them as soon as that was complete to start in on the list and completed it exactly when they said they would, how they said they would, and for LESS than they said they would. A boater cannot ask for much more than that… Read more "Robert F."
Robert F.
Tim Fleming
Last fall my 1997 Gemini 105M was struck by lightning. Almost everything electrical was damaged, and the electronics were fried. Frank Hoot came on board, assessed the damage, developed a plan and executed it perfectly. Not only was he able to identify the lightning problems, he identified and correct electrical issues carried over from the manufacturer. He brought the boat up to current ABYC standards. This was all done as part of the plan. He also helped me deal with an extremely difficult vender. The work was done quickly, cleanly, and timely, meeting my somewhat bizarre time schedule. The "TWO… ALARM" is alive and well and the credit goes to Frank Hoot and Diversified Marine Services. I am a happy boater again. Read more "Tim Fleming"
Tim Fleming
Jim Mosher
I posted this to the SOS Skipper's forum …… just sharing good experience that I hope others do when they find it. Thanks again. Jim Here's some good news: I need to share my experience with this professional run outfit. I've had occasion to have them work on my diesel (25hp Universal) several times over the past couple years. Most recently, this past week, I had an issue with a heat exchanger bracket and a stuck pencil zinc. Although they had their techs fully booked for the next two weeks, they found the time to fit in that repair and… did so in a way that avoided an expensive replacement. Two days from request to job done – and they sent pictures knowing I'm some distance from the boat. This is the 4th such timely and cost-sensitive service I've received from them in the past couple years. Valinor and I appreciate this professional and friendly service, and felt the need to share! … and, no, I don't own any part of it 🙂 Read more "Jim Mosher"
Jim Mosher
Tom McDaniel
I have been using Diversified for 2 years and they have been prompt, knowledgeable and economic. They are fantastic and their mechanics are awesome.
Tom McDaniel
Bernie and Marie Klein
I'm writing this letter to express my sincere thanks and appreciation to Matt Jones and Diversified Marine Services Inc., in Annapolis, Maryland for the attention they gave us, their response time, and the professionalism shown with respect to some recent boat repairs. Our Formica galley countertop had begun to delaminate and despite my attempts, refused to be re-adhered.  Some of the aft closet frames had also begun to warp and crack, and we noticed some fiberglass cracks developing in the aft bulkhead area, which I had related to potentially putting the boat on our lift improperly. We had been trying… for over 6 months to get someone to assess the problems and propose a solution to the bulkhead cracks, which were our biggest concern.  We had contacted a recommended boat surveyor that said he was familiar with our boat.  He came out to view the problem but it was clear that he was hesitant to make repair recommendations, and we were referred to another local marine services shop in the area, who we contacted.  We were advised by that shop that they would consult with the surveyor on how to proceed, but repeated calls to the surveyor and the shop met with no returned calls and no suggestions on what to do. Our boat is a Gemini catamaran 105Mc sailboat, and the manufacturer, Performance Cruising, referred us to Diversified Marine, who assigned Matt to assess the problems.  Matt was very responsive and professional, and his experience and familiarity with our boat were invaluable.  He provided us with a detailed assessment of what he thought the causes of the problems were and what he would do to address them.  He assured us that we had not caused the problem, convinced us that we were not in any imminent danger of sinking, that it was not a unique problem, it could be repaired in a reasonable timeframe at our dock, and we were free to view the process and ask questions as the work progressed. Matt provided us with a written cost estimate and a detailed write up of the work to be done.  At the end of every visit, he kept us informed by Email with a written summary of what had been done and what was the next step.  He kept us advised us of his schedule and called everyday before he came out. With respect to the galley counter top, we had independently investigated the possibility of replacing the existing Formica top with a half-inch Corian material.  Matt told us that he had experience in working with Corian, and had made some counter tops for some other boats.  He checked into colors and prices for us, trying to find a least expensive option.   Matt also offered some suggestions on how we might reduce costs and slightly expand the counter space, allowing us a larger sink. The galley counter top fit perfectly, including a small shelf behind the stove.  No seams were visible and custom Corian covers were made from the sink and storage area cutouts.  It looks great and we couldn't be happier. The bulkhead repairs proved a little more challenging than anticipated and soon after beginning repairs Matt concluded that something was amiss.  He discovered that a "keel board" had delaminated beneath the cabin flooring, which explained a majority of the fiberglass and closet frame cracks.  He re-laminated the board in place, reassembled the floor and completed the bulkhead repairs within a few days.  We have been out sailing again and everything appears to be holding together very well. We're very pleased with the work done and would highly recommend Diversified Marine to anyone.  Thanks again, Matt. Read more "Bernie and Marie Klein"
Bernie and Marie Klein
Roderick Cameron
Excellent customer service here. You guys are raising the bar as far as customer service with the pictures and thorough work. Thanks!
Roderick Cameron
Bob DeFillippo
You guys defy all "marine services" conventions…you promptly return calls and emails, you actually show up, and you follow up with updates and when service is complete. I really enjoy working with you.
Bob DeFillippo
Eric Rubin
First, I want to tell you how satisfied I am with the work you have been doing, and in particular with the attitude of you guys who have been so clearly interested in making sure that I understand what is needed and what they actually have done. You are far more than just boat mechanics. Really good communicators and I wish that you would pass these comments on to them, I also appreciate the pictures after each component of the work that has been done. My regret is that I haven't connected with Diversified before.
Eric Rubin
Jay L.
As a boater, I'm used to boatyard people being unreliable often grumpy, and sometimes plain rude…to say nothing of mildly incompetent…and that's when you manage to get a hold of them at all. DMS proved the opposite. They responded quickly (same day) to my online job query…They got Jose out to the boat and preformed a thorough and accurate survey of the problem (which was completed unrelated to what I thought it was)…and provided the solution, all for about $200. Plus, got multiple call-backs and follow-through communications until the job was done, then some. Can't recommend them enough based on… this experience. Read more "Jay L."
Jay L.
Matt Bertapelle
Wow, I can't be more pleased and impressed with the work you all put into this! Patty, you were spot-on with the suggestion you offered, and Mike, you did a great job and even left the boat cleaner than when you found it – thank you! I took a look at it as the sun was going down last night, but I'll get over there the next few days with some daylight and let you know if I have any questions. Again, great job and many thanks!
Matt Bertapelle
Vincent Barracchini
Please tell me if there is a preferred place for me to leave a positive review for you all, this has by far been the most professional mechanic / repair experiences I've ever had, boat/truck/atv… you all have certainly earned a repeat customer and I will be bringing my new Grady White 257 to you all for all of its service needs starting next spring.
Vincent Barracchini
Seth Sill
Just wanted to let you know I appreciate how awesome your company is at communicating with the customer and providing updates on projects. You guys definitely stand out in a good way!
Seth Sill
Pat McGuire
I walked into your office this morning and your tech called me a few minutes ago reporting — "DONE". I am sufficiently humiliated that you could do immediately what I was incapable of doing in several days. I am impressed. But you deserve to be recognized for taking care of your regular customers. Everything you have done for me since I purchased Paladin has been excellent. When you earn a thank you, you get it from me.
Pat McGuire
Peter Schlegel
It has been more than a year since you did your fabulous work on Tranquility, my 46 ft. sailboat, and restored her to "new" condition. I was quite impressed that a diver who works on Traquility asked me when I got my new boat. As you know, Tranquility is 17 years old. The internal work was equally spectacular. I love the Corian countertop and the other woodwork that was done internally. Just wanted to let you know how much I continue to appreciate the outstanding work that you did.
Peter Schlegel
Tom Corboy
One seldom encounters a business dedicated to superb quality of work, coupled with on-time performance at a fair price. Diversified Marine Service is such a company. With a three week trip out of town, FROLIC was hauled in August for some minor gel coat repair and an awlgrip paint job. The deep luster of the flag blue paint is phenomenal. We could not be more pleased.
Tom Corboy
Paul Susie
The boat looks great! That's the best detail job I've had on that boat. It hasn't looked that good since the day I bought it. Great job!
Paul Susie
Chuck Fox
I can't say enough about how responsive and professional my experience was with Diversified this year. Very impressive. You have truly won a customer for life. I'll be coming back with longer lists in future years. Thank you!
Chuck Fox



I'm writing this letter to express my sincere thanks and appreciation to Rob, Jose and Diversified Marine Services Inc., in Annapolis, Maryland for the attention they gave us, their response time to our customer, and the professionalism shown with respect to some recent boat repairs. We had a very important time sensitive job that needed to be done for a VIP customer in Annapolis and were at the Lauderdale Boat Show. Rob & Jose dropped what they were doing to accommodate us and get the customer what they needed to get out on the water this past weekend.
---
I have worked with Rob and the Diversified team on many issues concerning my 65 tayana. Just recently they knew that I was out of town and when we had blowing snow Rob sent someone by to just eyeball my deck and they brushed off the snow,,, this is the kind of top notch service that makes them the people that I go back to time and time again,,
---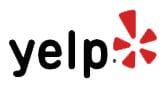 My experience in dealing with service providers in the boating industry has been highly variable in terms of performance and customer service. Diversified Marine Services was the first service provider that not only excelled in terms of performance, but equally important they were exceptional in terms of estimating the job, providing a realistic schedule, delivering excellent performance on schedule and keeping me informed all along the way. My personal interactions with Rob and Jose were extremely professional. They completely understood my needs and they met them completely at a fair price. They were able to perform so well because they have built a quality management system unlike any I have encountered in this industry. Based on my interactions, they are a true benchmark company for the marine services industry.