Our History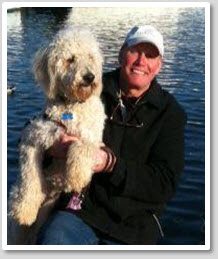 Born into a military family, Tom Kicklighter relocated frequently from Annapolis to Paris France, Camp Pendleton, CA, Quantico, VA and back to Annapolis. He became interested in the marine industry during his junior year at Annapolis High School. After attending both private and public schools, Tom started working at various marinas around Baltimore, Washington DC, the Eastern Shore and Annapolis. His marine experience literally started from the bottom up – sanding, painting, cleaning and gradually progressed into the technical aspects of marine repair: electrical, mechanical and systems. Tom established his first local marine service business in 1981 which was located at Bert Jabin Yacht Yard. He then moved onto a new venture in 1990 opening "Diversified Marine Services and Annapolis Diving Contractors". In early 2009, Diversified Marine had become so big that he decided to sell "Annapolis Diving Contractors" to focus 100% on his thriving business.
Prior to leading Diversified Marine Services, Rob had 16 years of experience between Baltimore Aircoil Company and American Sugar Refining (Domino Sugar) where he developed his skills across a wide variety of roles. From entry level Design Engineer to senior leadership as a Global Vice President and experience working in almost every function of a large organization, he has gained a great deal of business savvy. Growing up on Long Island, he has been sailing since he was a child and jumped at the opportunity to work in the marine industry.
The business grew steadily with a new sales record and expanded service offering each year. In 2016, Tom decided it was time to step back. After much discussion, the business was sold to Rob Sola in January of 2017.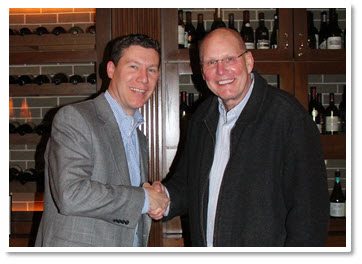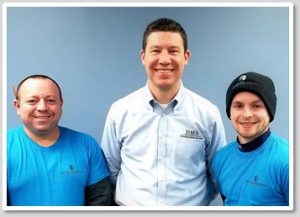 In 2018, Diversified Marine Service and Meridian Marine Services decided to merge. Meridian Marine was only a few years old but boasted an extensive background in boat building prior to its formation in 2015 by Matt Jones and Mike Welsh. Jones and Welsh worked together for Diversified Marine Services for many years before branching off to form Meridian Marine Services. Meridian Marine and Diversified Marine have always had a strong working relationship and since Rob Sola took ownership of Diversified Marine in January 2017, Jones, Welsh and Sola agreed to bring the groups back together. The two companies officially closed on the merger in 2019. The resulting team is bigger, stronger and provides the most comprehensive in-house yacht service offering in the Annapolis area.
After COVID spoiled our 30th anniversary plans in 2020, 2021 got off to a great start with the Bay Shore Marine merger! Bay Shore Marine started as an owner operated 1-man repair shop with the mission of doing a good, honest job at a fair price. This standard of doing business had not changed in over 30 years. As the business grew over the years, they have expanded to provide customers with an expert group of technicians, an outstanding service team, and an unparalleled sales and parts department. Bay Shore Marine is unrivaled in the Chesapeake Bay region.
As Jeff looked for opportunity to transition the business, he turned to an old friend – Tom Kicklighter. Tom and Jeff have known each other since high school and have great respect for one another and the businesses they each built. Tom was instrumental in facilitating this deal and we can't thank him enough! Our combined team now provides premium mechanical service with manufacturer trained technicians for major marine engine brands as part of the most comprehensive yacht service offering in the region!