We Are Team Diversified
INTEGRITY     |     PROFESSIONALISM     |     PASSION

---
A year round full time staff of experienced craftsman perform almost all services in-house.  Our employees are not only selected for their specific marine skills and knowledge but also for their ability to work together as a team to complete complex projects.  Team members are continuously trained and developed to stay proficient across the wide range of services that we offer.  Each technician works closely with yacht owners to assure that every detail of a job is completed to plan as well as to USCG and ABYC standards.  We are passionate about our work, professional in every aspect and operate with the highest level of integrity.
---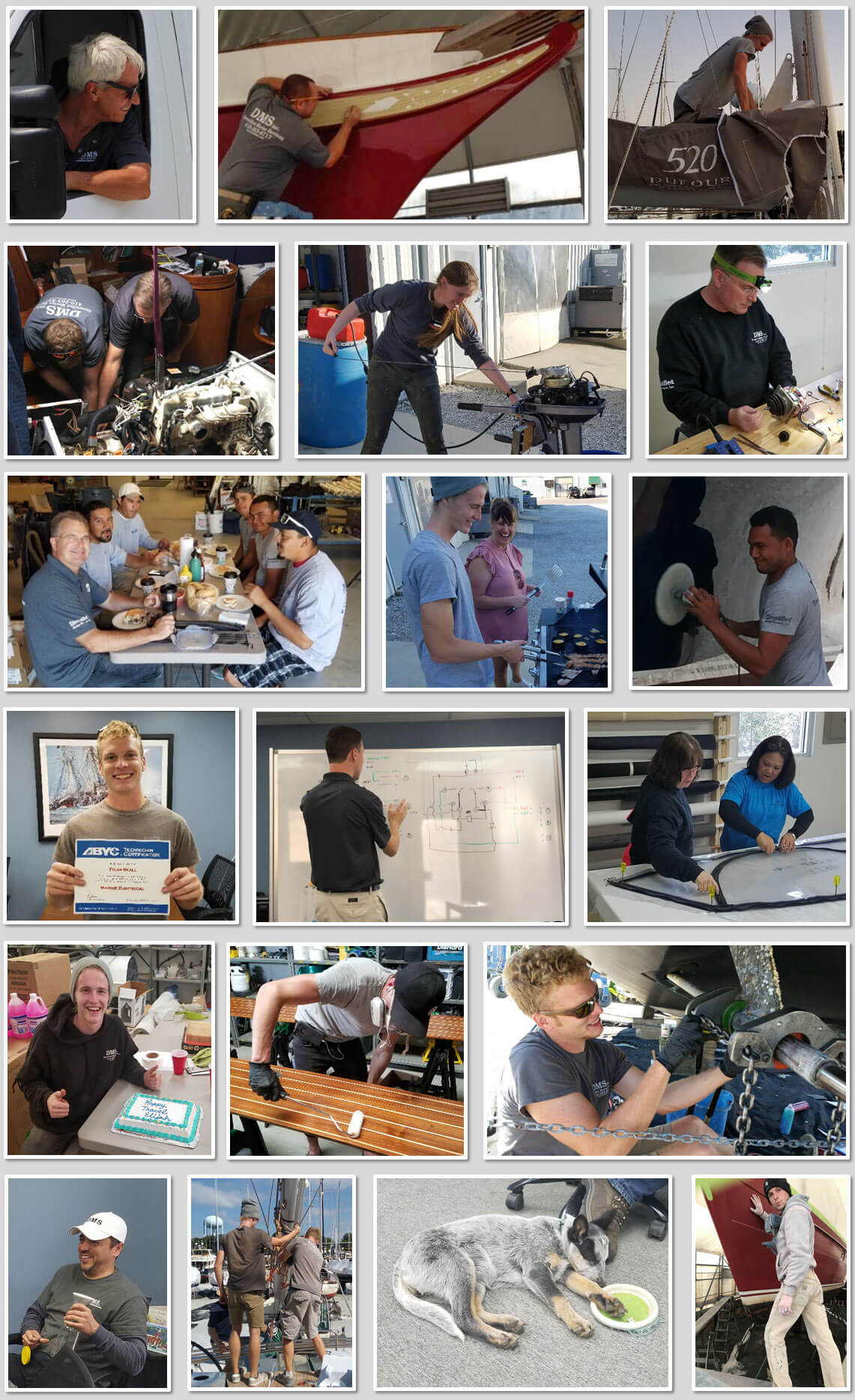 Want to Join Us?
The breadth of our services means you will never be bored!
The depth of our services means you can develop your skills to a master level!
The size and growth of our team means management opportunities are always present!
Benefits Package:
Performance Bonuses
Paid Vacation
401(k) Savings & Investment Plan with 5% match
Short Term Disability
Participation in the Company Health Plan
Mobile Phone, Uniforms, Service Vehicle and Tooling
Paid external training and certification – ABYC, NMEA, OEM
Internal training – Safety, Quality, Continuous Improvement, Technical
If you think you have what it takes to be a part of our team, send your resume to: HumanResources@dmsinc.net