Reviews & Testimonials
Thanks for working with me Tom!  You're a good man and wish you the best in the new year!  I also enjoyed talking with you yesterday. I wish I had the passion and drive you do.  You created a great company with integrity and high quality standards.  I would like to shake hands some day!  Best wishes!! Scope of service: Winterization of all shipboard systems / Yamaha maintenance / Shrink wrap winter protection
Scout 24' - Yamaha 250 HP


I'm writing this letter to express my sincere thanks and appreciation to Rob, Jose and Diversified Marine Services Inc., in Annapolis, Maryland for the attention they gave us, their response time to our customer, and the professionalism shown with respect to some recent boat repairs. We had a very important time sensitive job that needed to be done for a VIP customer in Annapolis and were at the Lauderdale Boat Show. Rob & Jose dropped what they were doing to accommodate us and get the customer what they needed to get out on the water this past weekend.
---
I have worked with Rob and the Diversified team on many issues concerning my 65 tayana. Just recently they knew that I was out of town and when we had blowing snow Rob sent someone by to just eyeball my deck and they brushed off the snow,,, this is the kind of top notch service that makes them the people that I go back to time and time again,,
---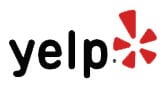 Diversified's work was excellent. Tom's entire team is first rate. We truly appreciated the professionalism from entire DMS team that worked with us to get our boat recommissioned after a lengthy stay on the hard. Diversified helped us address a number of key systems to include rig, autopilot/steering, rudder and galley. It was definitely more than we expected, more than we could tackle ourselves, and we couldn't have compressed it into our timeline without their support. They were expeditious, thorough in details, provided continuous updates, and throughout all of the work with outside shops or sub-contractors acted in our best interests. Thank you!